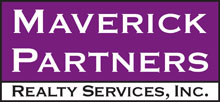 <![if pub11]>
---
Derek Mangum is a native of North Carolina. He worked for many year at Duke University Health Systems in the Department of Medicine's Business Office before changing his career path to real estate. He gained invaluable experience ini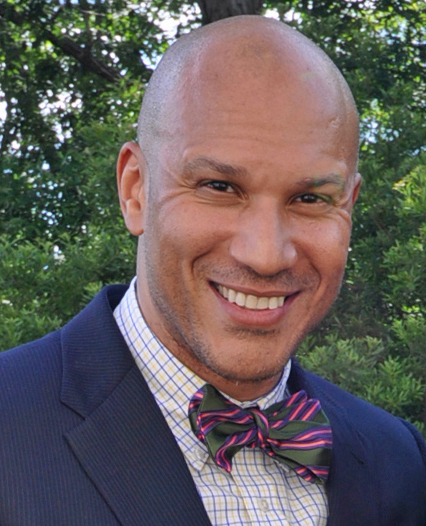 tially working for Ticon Properties - a Durham based residential and commercial real estate leasing company - before joining Maverick Partners. While with Ticon, Derek managed 300 residential units focusing on customer relations, tenant retention and maintenance of the property. Since joining Maverick Partners in 2004 as a broker, now Vice President, Derek has established himself as a skilled Broker representing buyers, seller, tenants and landlords in the Triangle area. He is a member of the Triangle Commercial Association of Realtors (TCAR) and a candidate member of the Certified Commercial Real Estate Member (CCIM). His leisurely activities include chess, tennis, photography, and golf. Derek is married with a son and daughter.

Maverick Partners Realty Services, Inc. was founded in Downtown Durham in 2002 by Brad Wiese on the belief that real estate brokers should add value to the sales and leasing process, rather than simply collecting a fee for being present. Our brokers are experts in Triangle-area commercial property sales and leasing, with specific expertise in urban, historic, mixed-use and income-producing properties. We have broad experience in property development, sales, and financial analysis, and have earned a reputation for our knowledge, attention to detail, and close client relationships. Commercial real estate is a complicated business and Maverick Partners prides ourselves on providing our clients with expert guidance, insight, and knowledge.

Seller Services

Our goal in assisting any seller consists of one critical objective: Sell the property in the least amount of time for the highest possible price. Whether a property has been owned strictly as an investment or occupied for business purposes, your goal at the end of the day is to finish in a better position than where you began. In this respect, our services and value are quantifiable.

We offer our clients superior services by implementing a strategic marketing approach incorporating the following:

Detailed valuation analysis utilizing market-specific cap rates, comparable sales, development models and user values.

Advise and educate owners on an effective pricing strategy.

Market analysis to determine the most likely purchasers.

Professional preparation of marketing materials including detailed financial modeling, property-specific websites, and maximized exposure.

Aggressively negotiate to achieve the strongest possible terms for our sellers.

Direct access to our extensive database of investors and purchasers

1031 tax-deferred exchange applicability and options

Carefully manage the sales process from contract to close

Please contact Maverick Partners at any time if you would like a complimentary consultation on your property's value, marketability and projected timelines.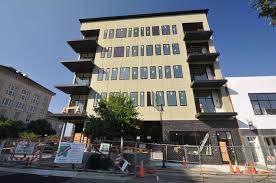 Buyer Services
Purchasing a property for your business's use involves decision making on many fronts. Location is often the most critical factor when considering a purchase, but there are many other important variables to asses in order to make the best real estate purchase decision. When you intend to purchase a commercial property for your business, you need to consider variables such as the optimum location and configuration of that space for your business purposes, the future investment value of the property, the aesthetic your business desires to present as well as other factors. Maverick Partners brokers leverage their extensive market knowledge to help you assess all facets of the purchase process, including:
Detailed demographic reporting.

Market and sub-market analysis.

Financial analysis, including "cost of occupancy" modeling

Contractor referral network, including general contractors, architects, lenders, environmental consultants, engineers, etc

Future expansion options

Contract negotiations
Investor Services:
Each commercial real estate investor has their own unique motivations for property acquisition, but one common denominator prevails…acquire solid properties with strong cash flow and capital appreciation potential. To assist our clients in meeting their unique requirements, Maverick Partners brokers leverage years of market knowledge to maximize earning potential while mitigating risk. Maverick Partners will work with you to design a service program based upon your specific needs and objectives. Our investment services include:
· Detailed cash flow analysis, including cash-on-cash returns, IRR projections and discounted cash flow analysis.
· Property identification, including canvassing for unlisted options based upon our network of property owners and managers.
· Lease analysis.
· 1031 Tax Deferred Exchange analysis.
· Risk evaluation.
· Development and rehab analysis.
· In the end, you will decide if the deal is right for you. We just try to make that decision fully informed and more profitable.
Landlord Services
Leasing is the beating heart of commercial real estate. It creates property value, provides an owner with return on investment and provides an opportunity to apply debt financing to a property. Like most property owners and investors, your goal is to maximize your property's income potential. Maverick Partners recognizes that there is much more to leasing a property than simply finding a willing tenant. Our objective is to scour the market to find the strongest tenants and win our clients the best terms. We fully recognize that outstanding landlord representation is about understanding a specific property's "value proposition," the submarket the property is located within, the existing and future leasing activity and then applying a proactive marketing strategy to present the property to the market in the most efficient manner possible.
With hundreds of lease transactions under our belt, Maverick Partners has created a strategic backbone for maximizing a property's exposure in the market and managing the leasing process. We leverage technology including custom websites, email campaigns, data mining and search engine optimization in order to efficiently reach the market.
Upon identification of a qualified tenant, Maverick Partners works closely with our clients to review all aspects of the lease to determine its true return. From analyzing construction costs required for tenant improvements to cash flow analysis and its impact on underlying value, our brokers are experts in providing maximum value.
Tenant Services
Perhaps more than any other facet of commercial real estate, a strong tenant leasing agent is of paramount importance when seeking the right space for your business to lease. Our objective is to provide the highest quality, most efficient space possible for the best cost and strongest terms available. Leasing represents a long-term commitment and it is critical to balance the competing interests of landlords and tenants in order to arrive at the right combination of rental rate, tenant improvements (space customization), lease term length and other terms between owner and tenant. Maverick Partners guides our clients through this process to minimize the stress and maximize benefit.
Our agents have significant experience with sourcing and negotiating space for our clients. Of particular note is our proficiency with urban properties, where every property offers unique challenges and opportunities. We fully understand the dynamics of the physical and cost-related obstacles in urban buildings, but also recognize and embrace the "cool factor" that downtown environments provide.
In order to assist our clients in making a fully informed leasing decision, we offer the following services:
· Research the market to present all viable properties.
· Compare lease structures: full service/ modified gross / triple net
· Compare leasing proposals from competing property owners to determine the most advantageous mix of rental rate, landlord concessions, and timing.
· Review expansion and renewal options.
· Review "pass-through" expenses: actual vs. landlord estimates
· Strongly advocate for the strongest possible terms.
· Analyze total cost of occupancy.
Call Derek Mangum
919-819-9223
maverickpartnersrealty@gmail.com
349 W Main St Suite 200, Durham, NC 27701